Intercos S.P.A.
Intercos is the leading global supplier and strategic innovation partner to the color cosmetics and skincare industry with research centers, production sites and marketing offices in North America, South America, Europe and Asia.
Intercos has an unprecedented ability to scout, anticipate and influence trends in the beauty industry, which, combined with its best-in-class R&D capabilities, puts the Company at the forefront of innovation.
As a result, Intercos develops and manufactures cosmetics for the most well-known brands in the industry. The Company was founded in 1972 and is headquartered in Milan, Italy.
During the summer 2017, Intercos and Cosmint, leading company in the realization of skin, hair and body care products, announce the signing of a partnership agreement, giving birth to one of the largest B2B groups in the world of beauty.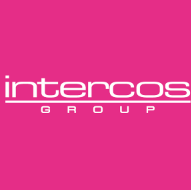 Scopri le posizioni lavorative
ERIC - BULK MANUFACTURING SENIOR MANAGER
You can lead the future of beauty, bringing your innovative side to life.
We need people who want to be a part of this extraordinary human experience.
ABOUT US
Think of the makeup lines from the world's biggest names in cosmetics.
Imagine that behind them lies the talent in research and innovation from a unique Italian company. Since 1972, Intercos Group has specialized in color cosmetics, pencils, nail polish, skincare and personal care products.
Intercos is the only cosmetic manufacturer to offer the same high quality standards and technology with a global presence and local approach through 15 commercial offices and 15 production facilities in 12 countries. Season after season, Intercos interprets beauty, creating lines of products from brands in every corner of the globe.
WHAT WE DO
Intercos has the largest teams dedicated to innovating, evolving, producing and branding beauty in all its forms.
Our innovation network spans across 4 continents and lives and breathes the global beauty atmosphere.
Our divisions offer complete, customized services with the broadest finished product and kit portfolio, providing clients with the ideal cosmetic range.
Corporate Responsibility & Sustainability
Intercos has, for several years now, undertaken steps to revise internal processes in light of our commitment to sustainability issues that have impact on our core business, including responsible procurement of raw materials and packaging and reducing the environmental impact of our production plants.
Furthermore, we have always paid attention to the needs of our employees and of the communities that surround us through projects and initiatives focused on social inclusion.
The company's foreign subsidiaries have fully participated in this revision process, making significant passes forward in recent years. The attention and dedication given to the development of the plants in China, the United States and Brazil have produced positive and tangible results in terms of both environmental and social impact thanks to an improvement in industrial operations processes and local communities involvement, respectively.
The social and environmental certifications, such as SA 8000 and ISO 14001, that Intercos Group's production plants have earned are examples of our approach to continuously improving our impact. It is important to emphasize that the same considerations apply to our local and foreign suppliers, who we request to demonstrate that they are also actively dedicated to environmental sustainability and social responsibility.
To formalize our commitment we have adopted a Policy on Sustainability as a Group and established a specially dedicated internal committee, the Sustainability Global Steering Committee. This is an international and cross-functional entity entrusted with managing the environmental and social issues most relevant to the company and our stakeholders worldwide.
The objective of our Group continues to be to create new products and technologies that meet the needs of brands and consumers, with a focus on innovation. Maintaining our goals, while considering the environmental and social impact of our work, means being a company that is responsible and committed to sustainable development.
Dario Gianandrea Ferrari
President of Intercos Group
M&A Award