ERMENEGILDO ZEGNA GROUP
About Ermenegildo Zegna Group.
Rooted in the future, the Ermenegildo Zegna Group is a leading global luxury group, internationally recognised for the excellent quality and designs of its brands Zegna and Thom Browne and the noble fabrics and fibres by means of the in-house entirely Made in Italy Luxury Textile and Manufacturing Laboratory Platform. Founded as a fabric maker in 1910 by Ermenegildo Zegna in Trivero, Italy, the Group continues to be led by the third and fourth generations of the Zegna family, driven by the founder's pioneering commitment to sustainability, responsibility towards the environment, the communities and the territory which finds its living path in Oasi Zegna, a 100 squares kilometer natural park surrounding Lanificio Zegna. A vertically integrated supply chain, encompassing sheep farms, textile mills and factories, is at the heart of the Group's dedication to quality, craftsmanship, and innovation. Engineer of the world's finest wool fabrics and partner of choice for hi-end international luxury brands, through the owned textile platform, Ermenegildo Zegna Group includes historic Italian companies that are among the highest quality suppliers in the luxury industry.
Zegna Group designs, creates and distributes luxury menswear and accessories under Zegna brand to over 500 stores, of which 296 DOS, in 80 countries around the world. This is made possible by the incredible range of talented individuals that make up our teams in Zegna: the makers, masters, designers and doers.
We're as proud of our people as our products and know that it's the qualities and passion of our employees that drive our success.
DISCOVER THE WORLD OF ZEGNA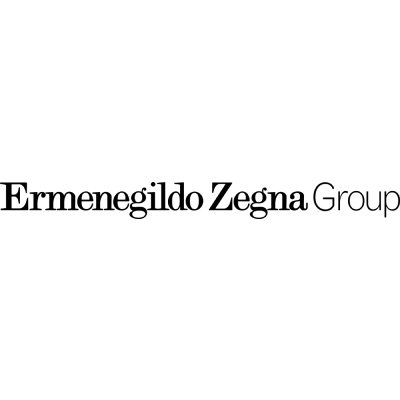 Scopri le posizioni lavorative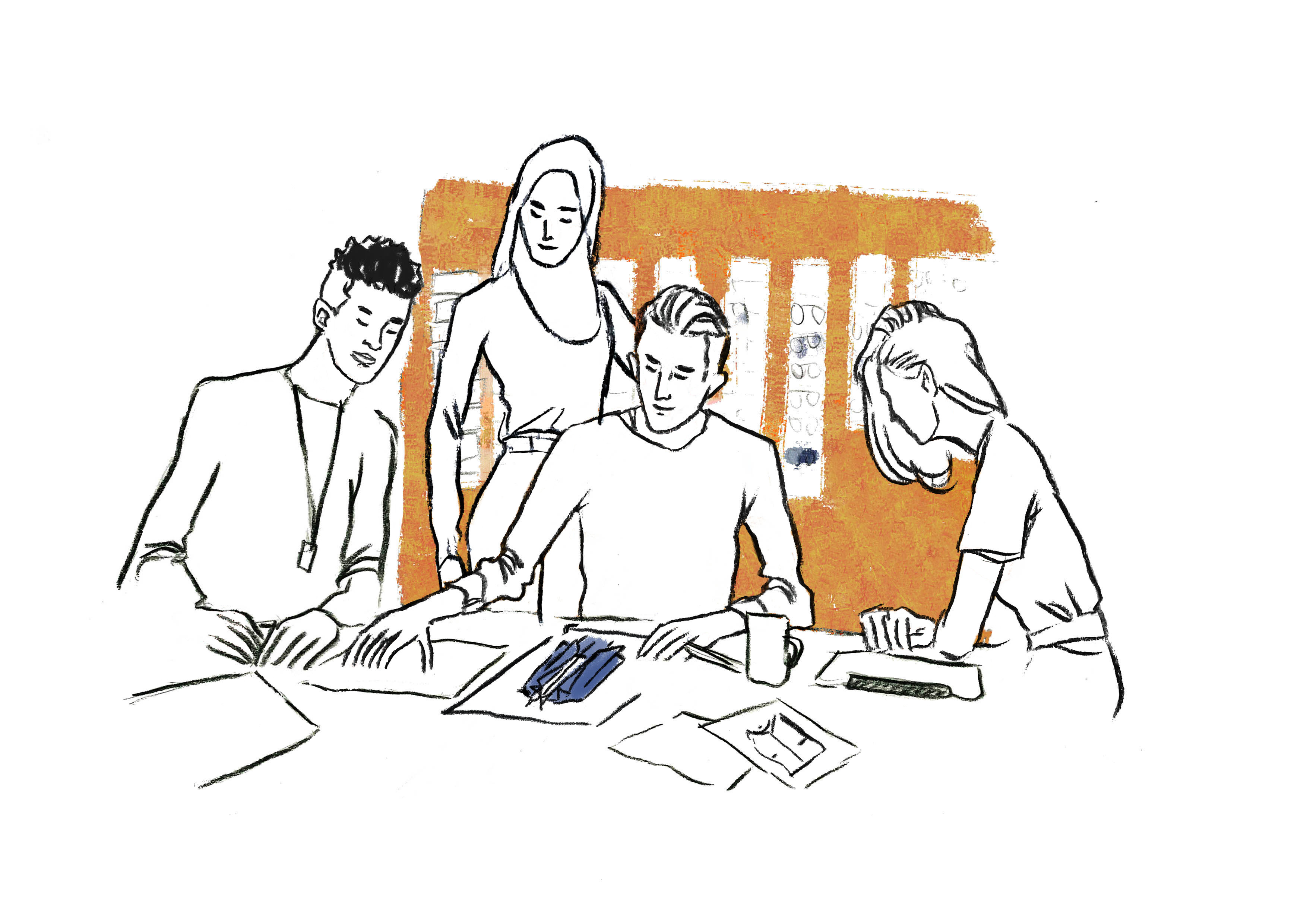 Design, Plan & Develop
Artistic talent and creative expression are key to our collections. So is craftsmanship, as we constantly tailor our traditions to reflect the evolving needs of our customers. These all can be found in our teams that Design, Plan, and Develop the garments for our collections.
Design Studio
The Design Studio is an ongoing experimental laboratory where we merge our DNA and heritage with an effortlessly modern aesthetic, resulting in collections that reflect the evolving needs of our clients.
Textile Design & Research
Zegna was founded on beautiful fabrics that interwove tradition with innovation. This legacy continues today with our Textile Design & Research team, who push the boundaries of textile design to create luxurious and increasingly sustainable materials.
Product Management
Our Product Management team sits at the intersection of creativity and production. They are key to ensuring that our attention to quality, innovation and detail is felt by all our customers, and can be found across all aspects of our collection portfolio.
Corporate Merchandising
Our Corporate Merchandising team plays a key role in defining the structure and core offer of our collections. Through research, analysis and an ongoing dialogue with the markets, they provide Collection Coordinators with essential insight into local trends, sales analysis, and our customers, which informs everything from creative direction to the collection grid. The result is a collection that constantly adapts to the needs of the customer while ensuring alignment with our brand's overarching vision and strategy.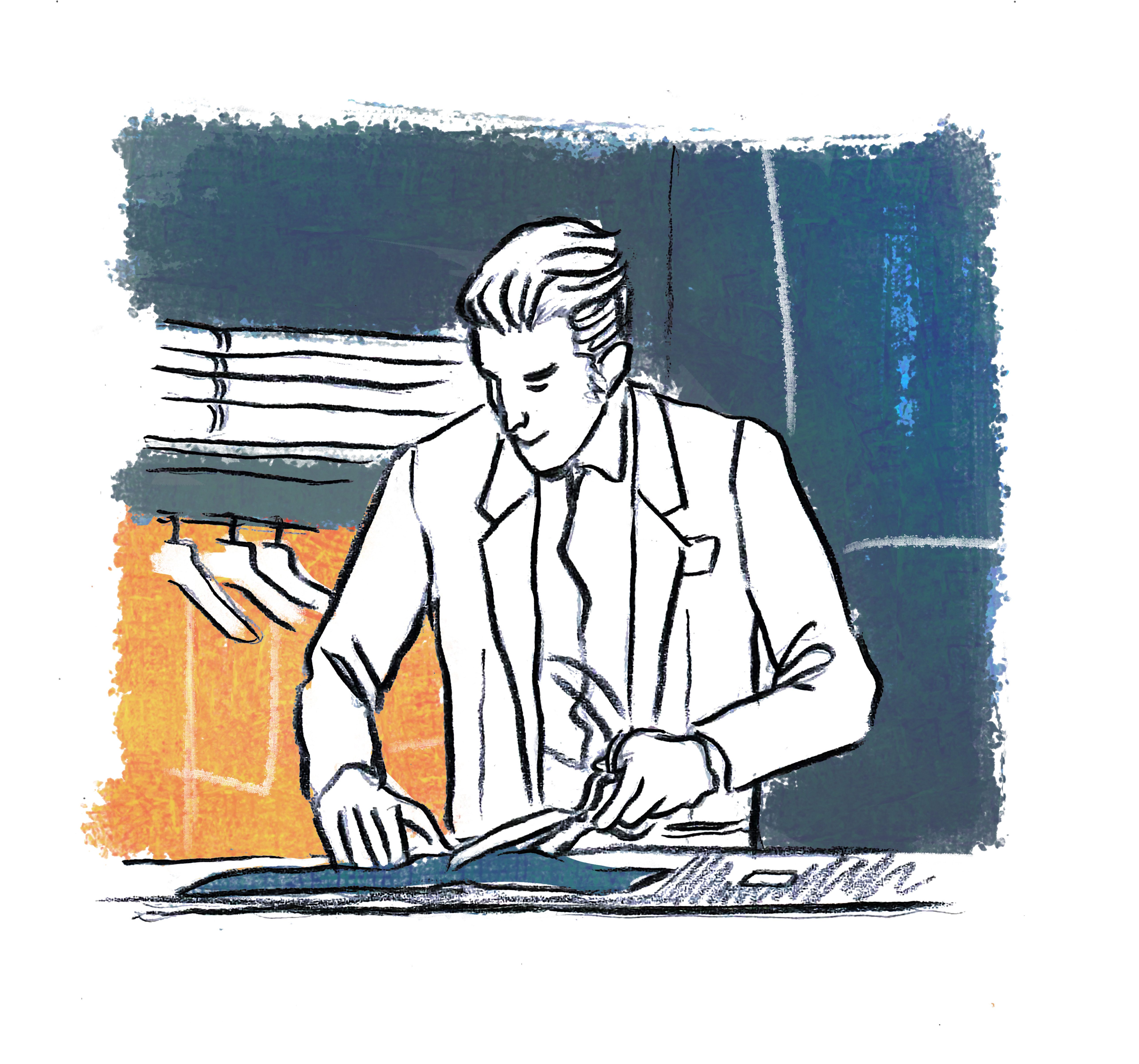 Our Manage & Support teams ensure that everything runs smoothly. They ensure that people and processes are all heading in the right direction, that complex challenges are overcome, and that all our teams contribute to the growth and evolution of our company. In addition to supporting our staff, our Human Resources, Finance, Legal, and IT teams also take strategic decisions about how we operate as a business today, and where our business will be tomorrow. They are present at our headquarters in Milan as well as in the regions.
Human Resources
Great companies are made of great people. It's why our Human Resources team is integrated into all aspects of our business so that we can attract and retain the brightest talent, support our teams in a day-to-day context, and ensure the needs of our global staff are met and respected.
Finance
Our Finance team acts as a strategic partner to every team in our business. These individuals provide the essential financial information and insight that influences everything from our ability to acquire the absolute finest raw materials to how our executive team navigates our fast-paced, dynamic industry.
Information Technology
As a member of our Information Technology team you'll use your analytical and problem-solving skills, as well as adept project management ability, to help develop and implement our IT strategy across our various offices, manufacturing partners, and commercial regions. This includes ensuring a sound infrastructure that supports our needs as a business, as well as innovating new solutions so that our databases and networks run both smoothly and securely.
Legal & Intellectual Property
Our Legal & Intellectual Property teams ensure that our brand and our staff are protected across the globe. They also make sure that the way we do business complies with local laws, and that our patents, trademarks, copyrights, and licenses are kept safe. If you're extremely detail-oriented and exhibit exceptional communication skills, this may be the team for you.
Image & Social Impact
As a member of our Image & Social Impact team, you'll be responsible for managing and supporting our Corporate Social Responsibility activities, continuing the values, philosophy and vision of our founder. Being part of this team will require you to use your strong project management, interpersonal and communication skills as you support the creation of projects, exhibitions, publications, events and other activities that showcase our continued commitment towards individuals, communities and the environment.
Store Planning
Clothing isn't the only way we express ourselves. Our stores are an essential part of how we share our proud history and communicate what we stand for. As a member of the Store Planning team, you'll be responsible for creating these inspirational environments, from concept to completion. It's a role that requires architectural or engineering skills, project management, creativity, attention to detail, and industry knowledge, as well as a deep understanding of our customers.
Property Management & General Services
As a member of the Property Management & General Services team, you'll use your strong negotiation and organisational skills to ensure the strategic management of our retail assets, as well as the efficient and timely execution of any administrative or contractual duties. You'll also be responsible for the planning and realisation of maintenance activities to ensure the value of these assets is maintained over time.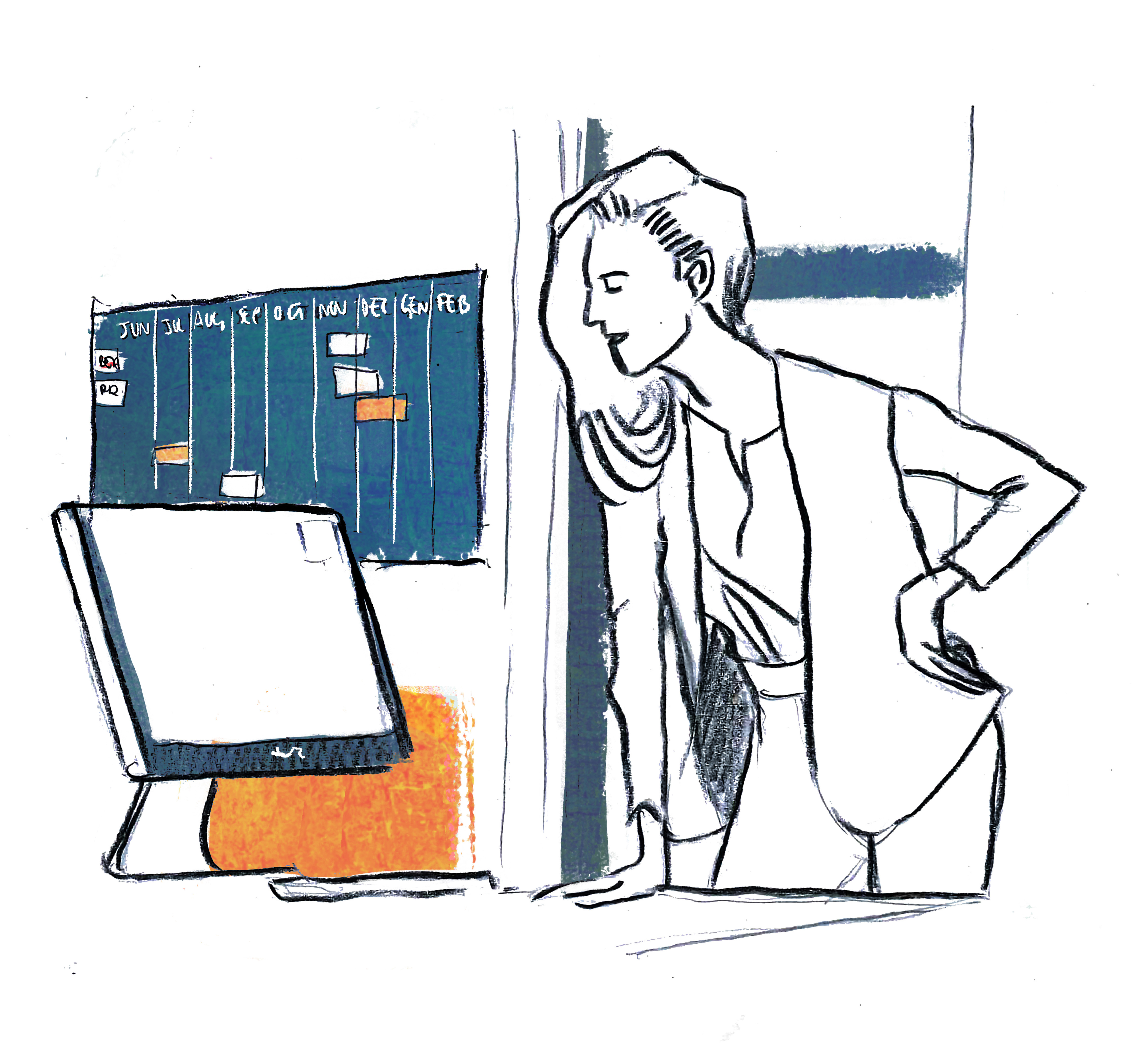 We tell our stories through more than just garments. Our Marketing & Customer Experience teams ensure that our journey is reflected in every touchpoint, from our campaigns and social media posts to how we delight customers in-store and online. We strive to create an inspiring and unique connection with each client, a true luxury experience that speaks authentically to our proud history and vibrant future.
Most of these teams are based at our our global headquarters in Milan. The CRM and Content Brand Marketing teams, however, are present globally. Those at our headquarters define Zegna's brand image and overarching strategy, while those in the regions collect market insight and adapt the central strategy to meet the needs and cultures of local markets.
Customer Relationship Management
Our Customer Relationship Management (CRM) team plays an key role in deepening, strengthening, and maintaining the longstanding relationships we've built with our customers. Working alongside the Retail & Omnichannel teams, they provide us with the necessary insight and analysis to define our marketing strategy and, importantly, better serve our customers. We aim to surprise and delight our customers.
And this essential information is used to drive the constant improvement of our products and our customer journey so that every interaction is connected and seamless.
Omnichannel and E-Commerce
At Zegna, the customer is at the heart of everything we do. Our Omnichannel & E-commerce teams work to create a seamless experience across all touchpoints, including physical and digital.
As a member of this team, you'll work with quantitative and qualitative insights to ensure each customer interaction feels like an individually-tailored experience.
If you've got excellent people skills, are a critical thinker, and data-driven, our Omnichannel and E-Commerce team may be the right fit for you.
Content Brand Marketing
Our Content Brand Marketing team brings our brand's story to life.
From initial concept to final post, they define our global marketing strategy, create all the content for our channels and platforms and drive brand performance through analysis and touchpoint integration.
Using their creativity and critical thinking, as well as their solid understanding of innovative technologies, this globally spread team, tells our story, expands our brand awareness and inspires our clients.
Communication (PR & Events)
As a member of the Communications team, you'll use your strong interpersonal and creative skills to protect and promote our company and brand in the global press.
This includes working with editors in leading fashion and business magazines, creating a buzz amongst influencers and celebrities, as well as organising fashion shows and other important events. It's a high-energy, highly-demanding environment that plays an essential role in ensuring our passion and excellence are conveyed clearly and effectively.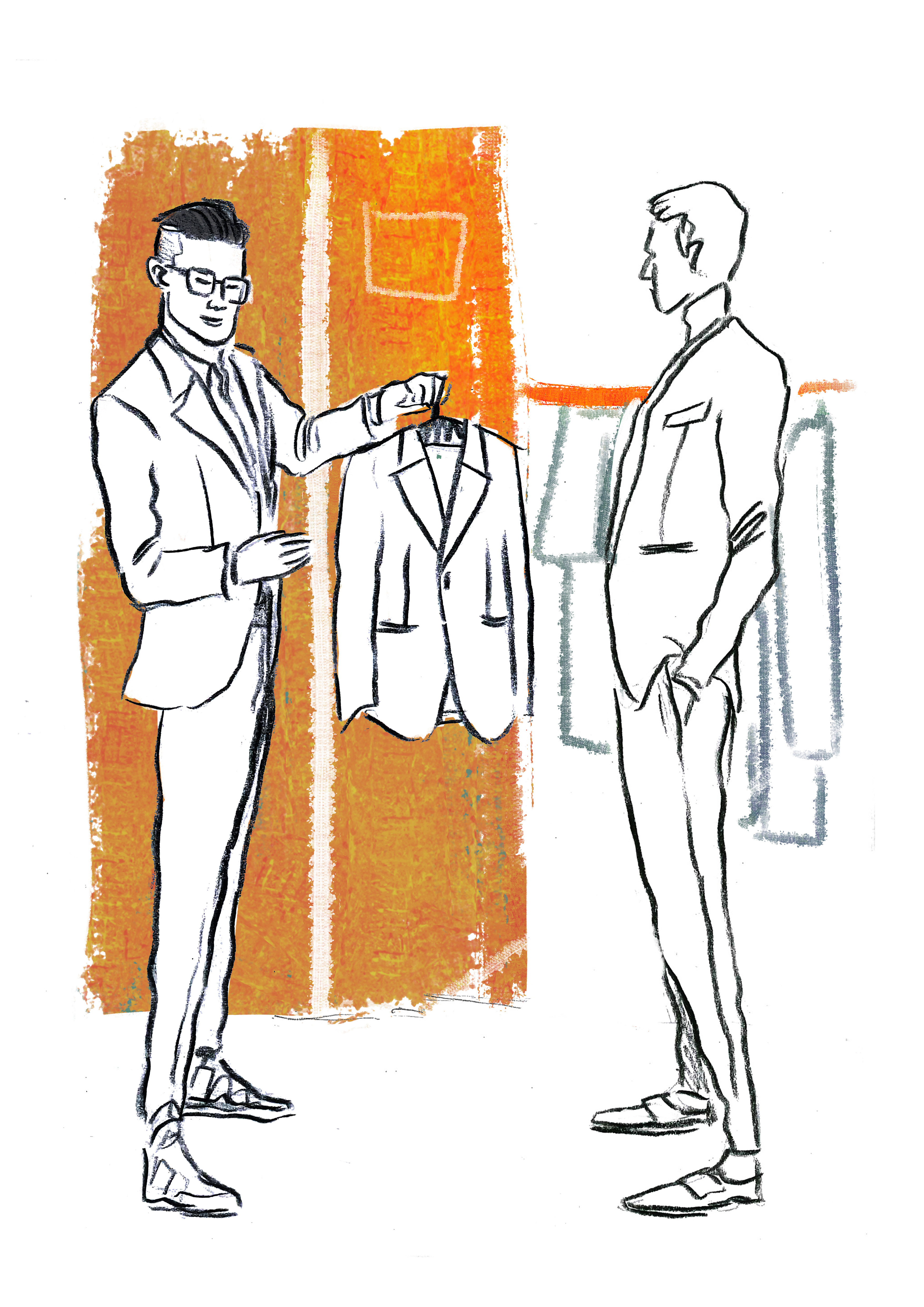 Retail is more than just the act of selling products. Our Sales Channels & Retail teams bring our customers into our global community, sharing with them our creativity and craft, as well as our story and the journey of each item.
These relationships are nurtured by our in-store teams and fostered by our headquarters and regional offices, who, together, are responsible for the definition, implementation, and execution of our retail strategy. It is collaboration, shared passion and tenacity, that ensures an outstanding client experience whether visiting our stores in Milan or Beijing.
Retail Planning & Buying
Our Retail Planning & Buying teams are critical to our commercial success. The Retail Planning team uses its insight into trends and market demands to determine the volume of products created for each collection.
They also sustain product category and collection consistency across different channels and stores. While the Buying team uses its insight into local customer requirements and trends to customise collection assortment depth, according to budget allocations. Together, these teams ensure that the right product is in the right market for the right customer at the right time.
Visual Merchandising
Our Visual Merchandising team plays a key role in enhancing the customer experience. These teams create the designs and displays that transform our stores and windows from spaces that celebrate the ceremony of sale and service, to stages for communication and brand values.
They also work closely with our Store Planning and Merchandising teams to ensure these are used consistently and effectively by our markets.
Sales Channels
Our Sales Channels team ensures that our collections are stocked at leading retailers around the globe.
They foster important relationships with our external partners to develop growth strategies and ensure these points of sale reflect our brand's outlook, approach and meet our client's discerning standards.
Retail Management
Our customers are our most important stakeholders and our Retail Management team makes sure they are expertly taken care of. This team possesses the utmost sensitivity and sense of hospitality, as they aim to surprise and delight our diverse customers with each interaction.
Retail Experience
Our Retail Experience team defines global in-store selling and delighting practices to support our customer-centric culture. As a member of the team, you'll make use of local customer knowledge and industry best practice to define in-store sales programmes, retail training and development academies, and customer loyalty initiatives that aim to surprise and delight our customers.
WHAT MAKES YOU, MAKES ZEGNA
Proud Legacy, Vibrant Future

At Zegna, you can draw on our proud history and shape our ongoing success with your drive and ideas. We have continued to expand, innovate, and redefine the essence of quality since 1910. When you join Zegna, you join a market leader with a bright future. Does this sound like you?

Learning Every Step of the Way

At Zegna, you can discover your own path to learning and excellence. We present opportunities to master your craft through every step in the fashion journey from sheep to shop. The tenacious, hands-on, minds-on passion we dedicate to the many complex challenges our work involves will help you to sharpen your skills and realise your full potential. Does this sound like you?

Naturally Zegna, Authentically Yourself

We value the unique human touch every individual brings to our company and community at Zegna. Our legacy of care and respect for people and our environment are the foundation of our brand and business. Our openness to fresh ideas also means your contribution will be encouraged and recognised. Does this sound like you?
INSIDE ZEGNA
WHO, WHAT, HOW
Who We Are
The qualities and passion of our people are what drives Zegna. Our founder, Ermenegildo Zegna, understood that the quality he sought in his products couldn't be separated from a positive relationship with the community. He also recognised that the wellbeing of our employees was central to our company's long-term success. Collectively, we take pride in where we've been, but also in where we have yet to go. A future shaped by the experience, expertise, and integrity of every individual at Zegna.
What We Do
Our vertically-integrated, sheep to shop approach ensures we're involved in everything from the selection of the best raw materials to the creation of the best experience for our customers. It is a dynamic and constantly evolving environment, connecting people in various roles and realities, as well as offering an exceptional opportunity to learn.
How We Do It
We have been guided by the values of creativity, authenticity, passion, accountability, excellence and entrepreneurship since our inception. As an international company, our success is driven by the diversity of our people, who are brought together by these common values. It means we work in harmony while contributing the unique ideas, skills and experience of our authentic selves.
HANDS ON, HEARTS ON, MINDS ON
Over 150 hands contribute to every suit we create, from the farms in Australia where the wool is produced, to our mills and design headquarters in Italy, to our stores around the world.
It's what we affectionately call our sheep to shop approach to business.
We take pride in being a family-owned, vertically-integrated company. It enables us to produce garments of the utmost quality and deliver an unparalleled experience to our customers. It also allows us to work with an incredible range of talented individuals; the makers, masters, designers and doers that make up our teams. Our employees have a hand in how our products are created and how they reach our customers.
As part of our fast-paced, dynamic working environment, which encourages fresh ideas and new perspectives, our employees continue to grow and evolve. They support each other, readily sharing their knowledge and expertise with colleagues. And, most importantly, they possess a passion for what they do, driving our success and the satisfaction of our customers.
Byron, Customer Advisor and MTM Specialist
"I get the privilege of selling a really extraordinary collection of artisanal garments to some very special people, some of the most successful people in the world, and I have the opportunity to make suggestions to make each person's wardrobe uniquely theirs. At Zegna, I've learned that the pursuit of excellence is a habit that is never-ending.
Although you may reach one milestone, there's always the opportunity to go further.
I am passionate about working for Zegna because the company was built on being the best that there is. Teamwork is the key to everything in the company, from the tailor beautifully altering an extraordinary garment to another colleague in another store making sure the client receives just what he wanted, as he expects in a timely fashion.
There is nothing that happens without your colleagues. The most important thing is the way we support each other. It feels like a family."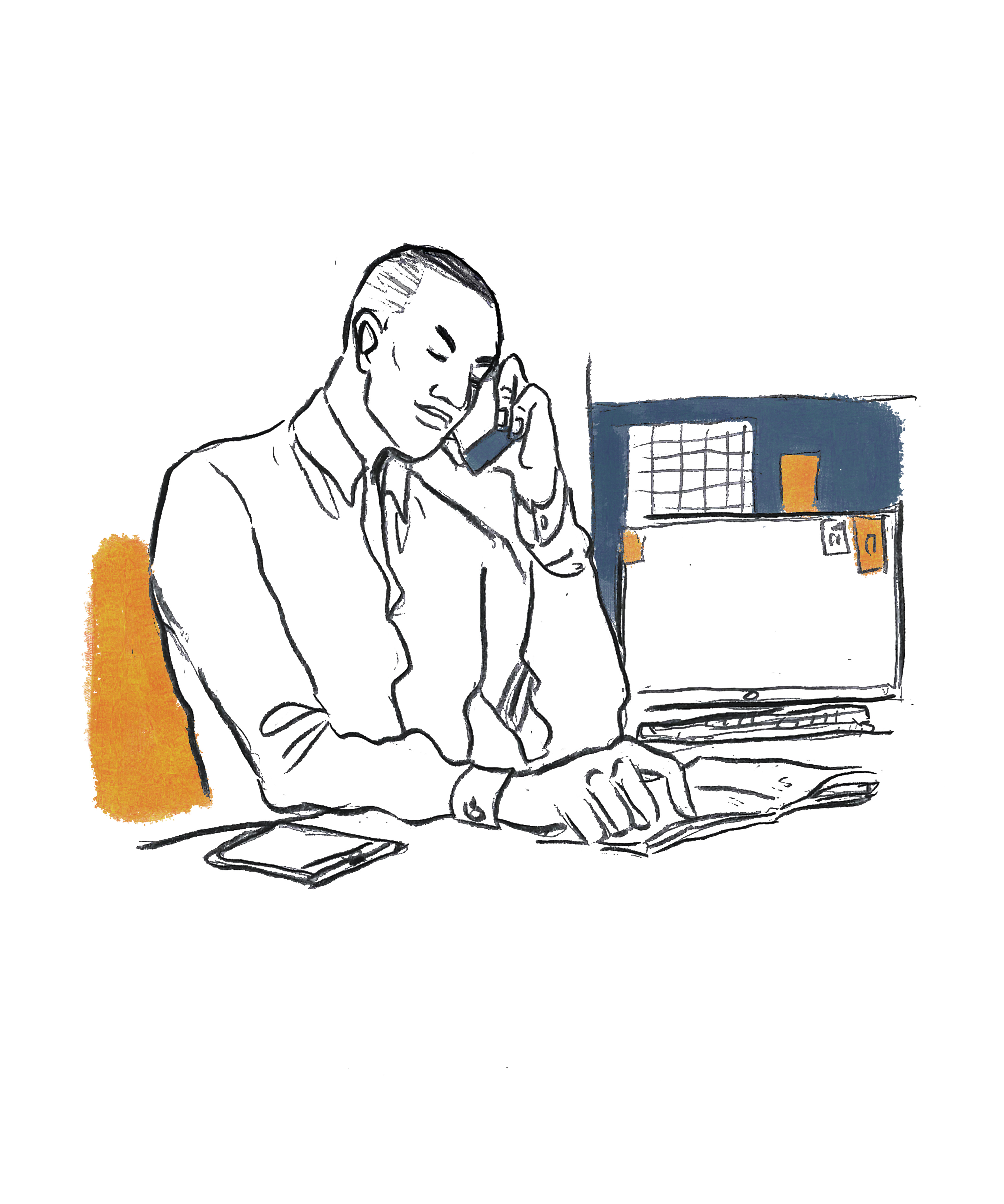 Denisse, Marketing & CRM Manager
"Zegna is a company that allows you to connect with different people across the world, and not only your counterparts, but also people in different functions in the company. I am happy to have connected with different people who have, in some way, planted a seed in me. I have learned to be resilient; retail is like that. You need to be open and adapt to changes. And something that I keep saying to myself is to continue focusing on the details. Retail is detail."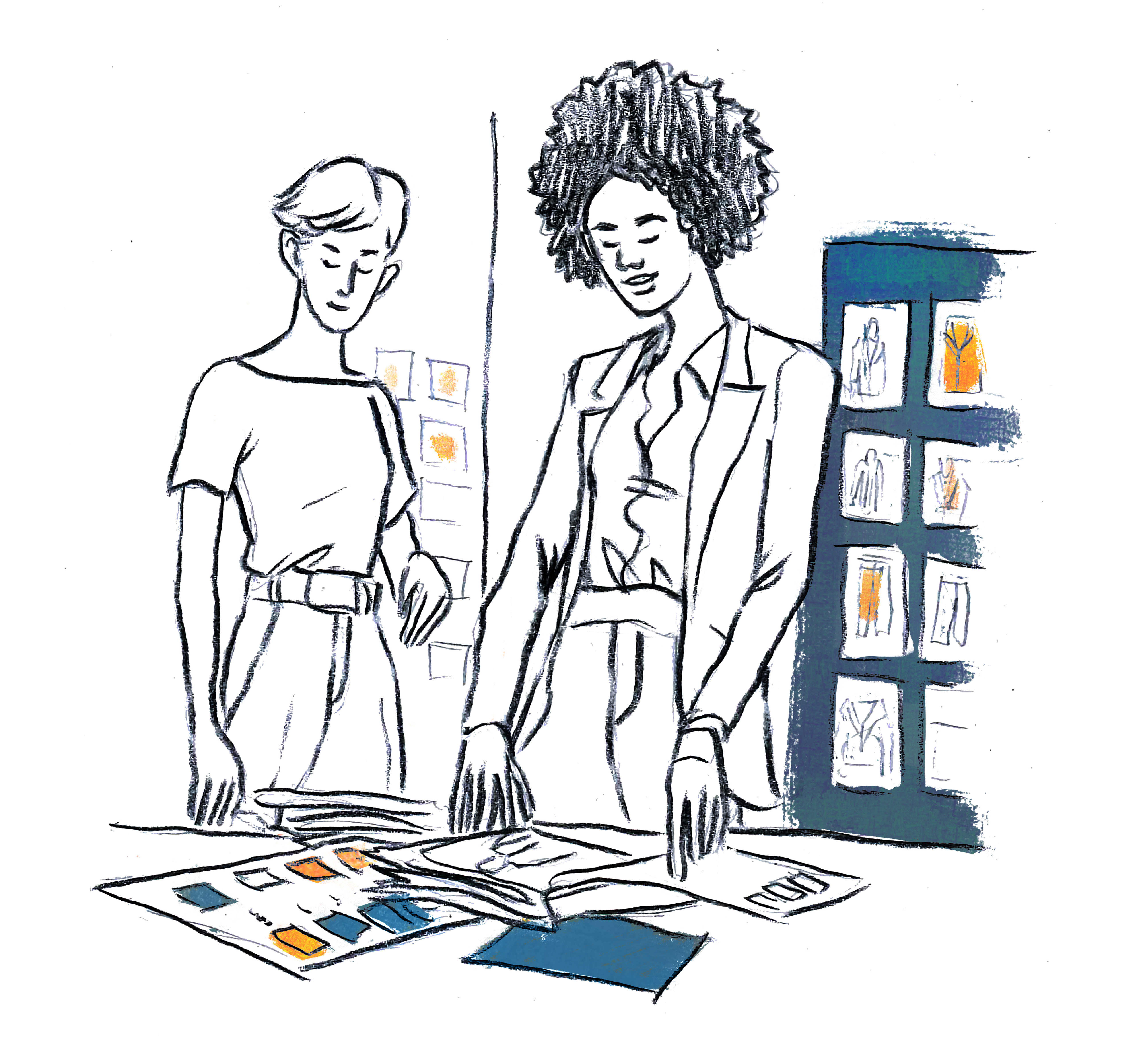 Matteo, Leather Goods Designer
"When I joined Zegna, I was impressed by the incredible precision found in every single process of the company. Rigorous research, defined messages, nothing left to chance. It felt like every detail had its own story.
My work is based on observation and research, plumbing the potential of shape and function, as well as going beyond the traditional relationships between fashion, art, and design. With its passionate interest for the old and the new, the traditional and the contemporary, Zegna is the place for me. You never stop learning at Zegna.
Projects often contain unexpected scenarios and challenging milestones that require innovative problem-solving and teamwork."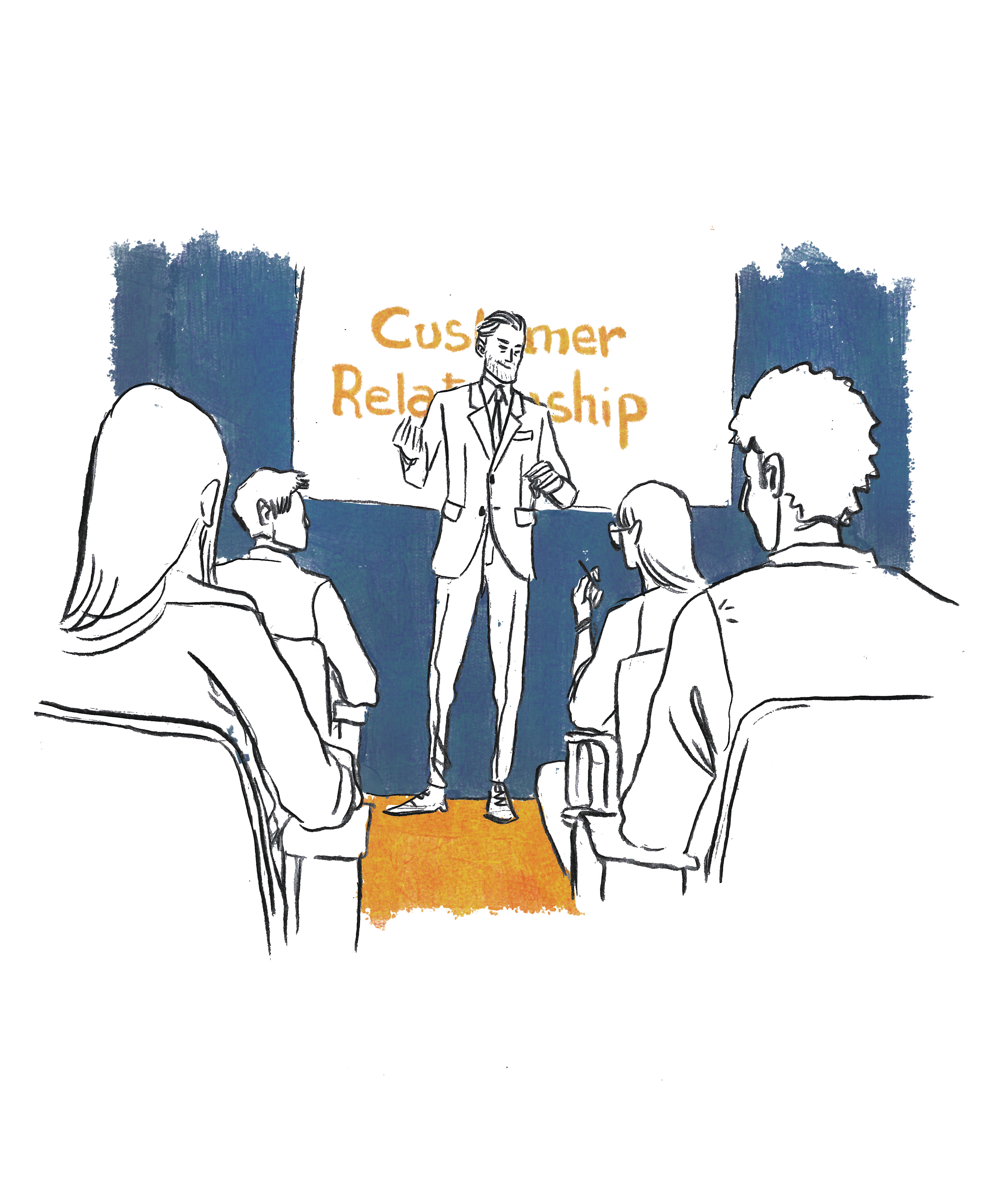 Edoardo, MTM Coordinator
"I love the cross-cultural environment at Zegna.
As a MTM Promoter, I was able to travel to China for a few months. It was an amazing, formative experience for me. Zegna is a global family, which means you have the opportunity to grow internationally.
I started my career at Zegna as a MTM Promoter in Switzerland. After a few years, I was promoted to MTM collection coordinator, and I was recently appointed sales manager in Canada and will be moving to Toronto soon. It's another new chapter in my Zegna career, one that I'm excited to begin."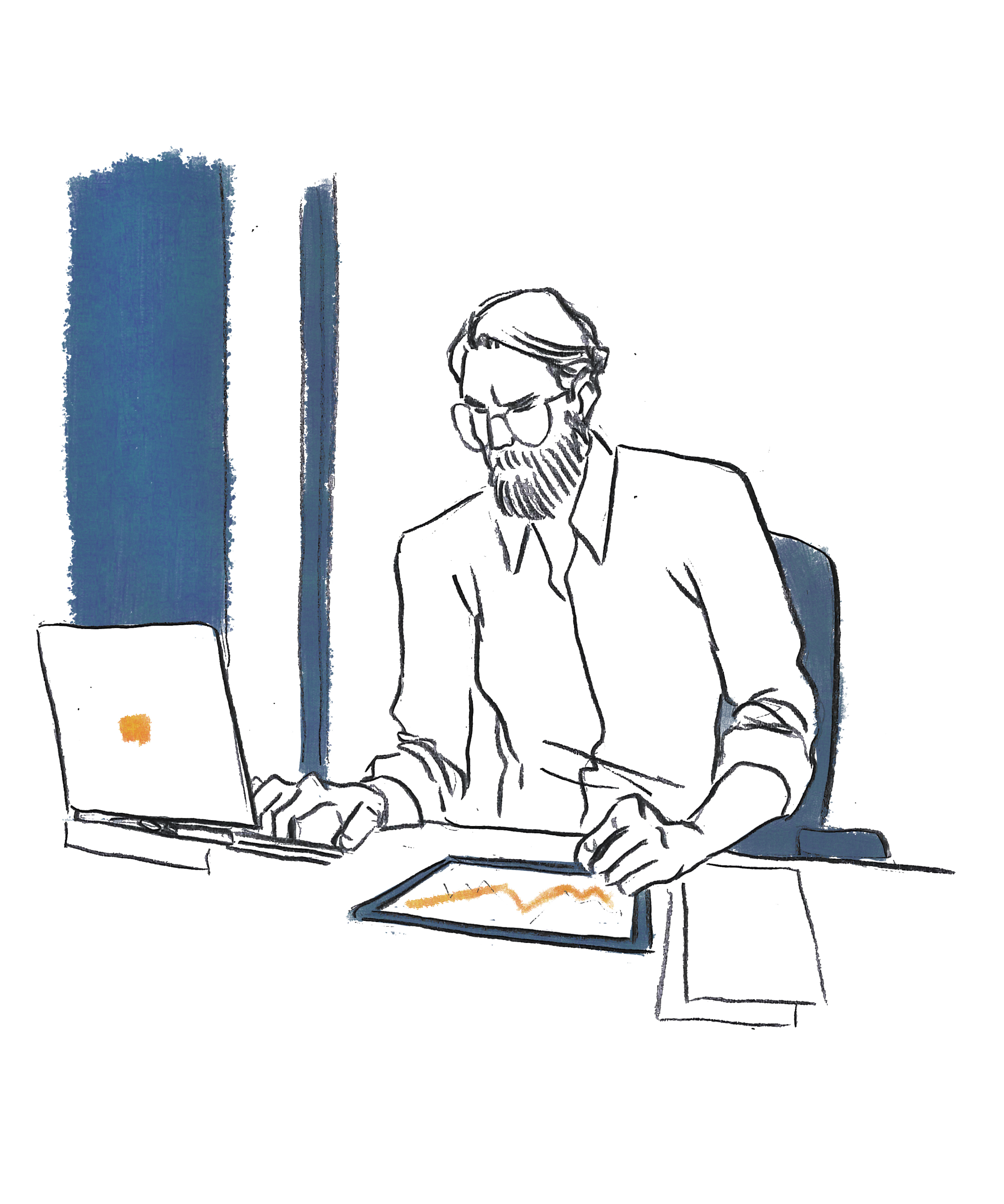 Marta, Retail Planner
"What I like most about my job is that I get to collaborate with different departments and individuals, including the Buying, Finance, Supply Chain, and Customer Service teams. It's given me the opportunity to learn and take inspiration from passionate people with different backgrounds, as well as understand different processes and challenge myself."