Expert.ai
Expert.ai is the premier artificial intelligence platform for language understanding. Its unique hybrid approach to NL combines symbolic human-like comprehension and machine learning to transform language-intensive processes into practical knowledge, providing the insight required to improve decision making throughout organizations.
By offering a full range of on-premise, private and public cloud offerings, expert.ai augments business operations, accelerates and scales data science capabilities and simplifies AI adoption.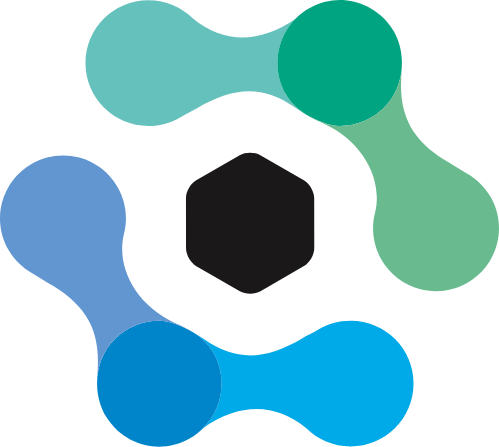 Scopri le posizioni lavorative
Discover the story behind expert.ai and how it can help you capitalize on your most valuable asset: data.

Expert.ai is a leading company in artificial intelligence applied to text with more than 20 years of experience in natural language understanding.
We started from a garage before it became a cliché. Today, we are a global, publicly traded company (EXAI:IM) committed to innovation and to providing customers and partners with concrete results and tangible business value.
We work with some of the largest organizations and government agencies throughout Europe, the Americas and the Middle East. Analysts, data scientists and computational linguists worldwide recognize the value of our patented artificial intelligence technology and its unique hybrid approach to NL, which combines symbolic human-like comprehension and machine learning as the highest performing, most pragmatic way to address even the most complex unstructured information management use cases.
Meet the Team
Our leadership team brings many years of experience in artificial intelligence and technology innovation.
Stefano Spaggiari - Founder & Executive Chairman
For many years, Stefano has led expert.ai (formerly Expert System) as CEO. His guidance has led the company to achieve a leading position, receive prestigious international awards, and establish itself among the top companies in the world in the field of Artificial Intelligence, natural language understanding and natural language processing. He founded expert.ai with the idea to develop software to support other companies with the analysis of information. Through the years, he has always carried out this idea with great passion and determination. Stefano successfully managed the Company IPO and its internationalization process. Stefano holds an EMBA from the Alma Graduate School of the University of Bologna, as well as a degree in Computer Science from the University of Modena, Italy.


Marco Varone - Founder & Chief Technology Officer
Marco, founder and CTO of expert.ai (formerly Expert System), is one of the leading experts on semantic technology and natural language processing. He created the core technology of the company (formerly Cogito platform), and has worked in the field of artificial intelligence, semantic technology, natural language understanding and natural language processing in every advanced context: search engines, text analytics, NL interfaces, Q & A systems, automatic categorization and many others. He has led the company throughout its consistent growth and has helped expert.ai to achieve major successes in various business sectors. He coordinates all activities of Research and Development and in his spare time, he writes about these issues on the company blog and his own blog, Semanticamente.


Walt Mayo - Chief Executive Officer
Prior to joining expert.ai, Walt led the growth of Endeavor, an impact capital organization focused on scale-up businesses, more than tripling its global market reach and developing major new sources of revenue. Endeavor's global network includes investors and entrepreneurs in more than 30 countries around the world and in virtually every business sector. He previously worked at Dell across a range of sales, marketing, software, and channel management roles and in accelerating the company's international growth as General Manager for Southern Europe, Australia, Japan and Asia. He began his career after graduating from Harvard University as a Foreign Service Office and served in US diplomatic missions, the White House and the US Congress. He has an MBA from the University of Virginia and lives in the Boston area.


Francesca Petronio - Chief People Officer
Francesca is responsible for implementing the Group's human resources strategies that enable it to recruit, train and retain a high performing workforce. In addition to leading expert.ai's recruitment and staffing activities, Francesca manages the HR team where she directly oversees training and professional development. Before joining expert.ai in 2011, she spent 10 years at the multinational HR services company Randstad, where she held a variety of positions, including Human Resources Project Manager.
Francesca holds a degree in modern literature from the University of Bologna.


Luca Scagliarini - Chief Product Officer
As Chief Product Officer (CPO), Luca is responsible for leading the product management function and overseeing the company's product strategy. Previously, Luca held the roles of EVP Strategy & Business Development and CMO at expert.ai and served as CEO and co-founder of semantic advertising spinoff ADmantX. In his carrier, he held senior marketing and business development positions at Soldo, SiteSmith, Hewlett Packard and Think3. Luca received an MBA from Santa Clara University and a degree in Engineering from the Polytechnic University of Milan, Italy. He blogs regularly about the real-world applications of AI and cognitive computing for today and tomorrow.


Colin Matthews - Chief Revenue Officer
As Chief Revenue Officer (CRO), Colin Matthews leads the expert.ai global sales organization. He brings 25 years of experience helping multinational enterprise SaaS companies build strong sales teams and scale revenue around the world. Prior to joining expert.ai, Colin was Senior VP of Sales at Avoka where he doubled revenue growth that led to the company's acquisition by global banking software leader Temenos. He has held executive sales leadership positions at several leading Fintech companies, helping drive two successful IPOs at LifeLock (ID Analytics) and Yodlee. Colin holds a degree in Industrial Engineering from Dalhousie University in Halifax, Canada.


Keith C. Lincoln - Chief Marketing Officer
As Chief Marketing Officer (CMO), Keith C. Lincoln is responsible for leading the global marketing organization and for communicating the value of expert.ai products and solutions to all customers and channels, from data scientists and developers, to partners, technology providers and global organizations. He brings 20 years of experience in building, leading and scaling top performing marketing teams in high-growth multinational, SaaS companies. Keith has led award-winning marketing teams at InsightSquared, XebiaLabs, Telerik and SmartBear Software, and he is a regular speaker at industry events including Hubspot's Inbound Conference, SxSW and MarketingProfs B2B Summit. Keith received his B.S. in Marketing from Syracuse University and his M.B.A from the University of Virginia.


Valentina Biscotti - Chief Financial Officer
As CFO, Valentina coordinates and supervises all business and financial activities of expert.ai, including accounting and taxation, financial analysis, financial and operational planning for the Group. Prior to joining expert.ai, she was Auditor for PricewaterhouseCoopers and Finance Manager for different corporations, where she was responsible for company administration, tax compliance and corporate financial reporting. She has extensive experience in financial management, and has held various positions for leading Italian and International companies, including FP&A/Reporting Manager, Auditor and Financial Consultant. Valentina received a degree in Economics from the University of Bologna.


Home | Expert.ai
Visita il nostro sito internet
Clicca qui